may press release
RONNY CRISS TO PERFORM AT 2022 GATLINBURG SONGWERITER'S FESTIVAL THIS SUMMER
Three-Day Event Follows the Debut of the Rock-Country Artist's Solo Album Drop
AUGUST 18 - 21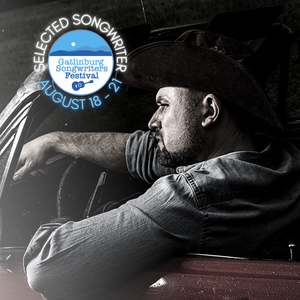 GATLINBURG, TENN. (May 10, 2022) – Ronny Criss, the newest artist signed to Nashville's Rainfeather Records, has been selected to perform at this year's 2022 Gatlinburg Songwriter's Festival. The appearance will mark the first for Criss for the three-day music event set within the Great Smoky Mountains, taking place August 18-21 and designed to showcase select up-and-coming talent for an intimate event with industry leaders.
Chosen through a competitive application process, Criss will have the opportunity to perform in designated locales around Gatlinburg during the festival as well as work closely with some of the top leaders within country music. Just one month prior to the event, he will release his much-anticipated solo album Highways on July 8. The album will showcase Criss's diverse harmonies, rooted in equal parts rock and country, with lyrics designed to express different sides of the human desire and the struggle to find the person or place we're meant for.
"To be able to be a part of the Songwriter's Festival just a month after my album launch feels like something I've worked my whole life for," said Criss. "Meeting new audiences, learning how they resonate with my music and receiving real and honest advice on my songwriting in order to continue to grow is something that every artist strives for, and the festival offers that rare chance to have it all in one weekend."
Prior to Highways, Criss was best recognized as being one-half of the indie folk duo Sea Changer, known for their viral hits like "Heart is Home" featuring Birdtalker. He's also penned lyrics for the country duo Indigo Summer in addition to several emerging artists on the Nashville scene. Upon its debut, Highways will be available for streaming on Spotify, Amazon Music, Apple Music, and Tidal among other platforms and as well on both vinyl and CD. Pre-orders are now available. For more information and to view Ronny Criss's upcoming live show schedule including the Gatlinburg Songwriter's Festival once announced, visit www.ronnycriss.com.
ABOUT RONNY CRISS
Ronny Criss is a Nashville-based singer-songwriter with deep rock and country roots. Widely recognized for his work with indie folk duo Sea Changer with hits like "Heart is Home" featuring Birdtalker, Criss has written, recorded, and produced for some of Music City's top up-and-coming acts. Newly signed with Rainfeather Records, Criss will releases his debut solo albums Highways in early July, recorded inside the world-famous Blackbird Studios. Designed to be the "ultimate road record" in both spirit and design, Highways and its individual singles, will be available for download on Spotify and all other major platforms. For more information on Ronny Criss and to pre-order Highways, visit www.ronnycriss.com.
MEDIA CONTACT: 
Kristen Skladd
586-222-2423
---
Facebook: /ronnycrissmusic   IG & Twitter: @ronnycriss
CONTACT: 
BOOKING@RONNYCRISS.COM 
773.576.5422
Distribution: Symphonic Distribution   
Promotions: KMS Group 
Sync Representation: Resin8 Music Licensing & Artist Management 
RONNYCRISS.COM
THE SONG & ALBUM:
"Ten and Two" is the 4th single off of Ronny's new album Highways. Written with his supremely talented co-writers and friends Katie Cole of the Smashing Pumpkins and Shawn Byrne, "Ten and Two is a monster track of mystery, mood, and groove about the general pressures and anxieties of life accented by soaring rock guitars and rumbling drums. Like driving through the wrong part of town, at times life makes you feel like you're just trying to keep your eyes on the road and make it through without crashing and burning. Ten and Two is an awesome ride and a killer track off the new album Highways. Shawn provides his masterful guitar work and Katie's soaring 4 part harmonies lift the tension and vibe to atmospheric heights.
"Ten and Two is just one mighty vignette from the new album with the American highway and roads as the backdrop and life blood of the journey, Highways is an album about running from and running to, set on vast open roads fueled by the longing for a higher way of being. 
Ronny's lived experiences in Southwest Chicago to the farms of Eastern Arkansas have always inspired his songs. After moving to Nashville and writing thousands of songs over a 10 year stretch for countless different projects, a special theme emerged in his writing touching on a deep seeded need to tell a personal story in a universal way. Some of these songs are brand new, some over a decade old, but together they're a study on the lifetime search for one's heart and soul in difficult world and a perfect story to tell for Ronny's debut solo achievement. Each song expresses different sides of the human desire and struggle to find the person or place we're meant for. From beginning to end Highways is a beautiful and vivid ride through the landscape of the American heart and Ronny's as well.
THE ARTIST:
As a writer, Ronny's has crafted songs for country duo Indigo Summer, and many other up and coming artists on the Nashville scene, but his most successful work outside of his solo music has been as a member of the Indie Folk duo Sea Changer whose debut single "Heart is Home feat. Birdtalker'' went viral in 2019 racking up nearly half a million streams to date. Their second single in 2019 "See You There feat. Molly Parden" was featured on the hit ABC show Grey's Anatomy in 2021. As a member of Sea Changer Ronny has written, recorded, and produced some amazing artists such as Birdtalker, Molly Parden, Grace Askew and Reed Waddle! 
Now with Rainfeather Records, Ronny is set to release his debut solo album Highways recorded in the world famous Blackbird Studios here Nashville,TN with producer Bryan Clark. The album is the ultimate road record in spirit and design. Ready to get this definitive work out into the world, Ronny is now preparing to hit the road this summer in support of Highways. In addition to Rainfeather, Ronny's music is also represented by Resin8 Music Licensing & Artist Management & Symphonic Distribution.
New Town Sound Rockin' at Acme!
New Town Sound Rockin' Acme!